Five INCOSE Southern European chapters (Belgium, France, Italy, Spain and Switzerland) are organizing a series of INCOSE EMEA events in a virtual and hybrid mode, from the 9th to the 11th may.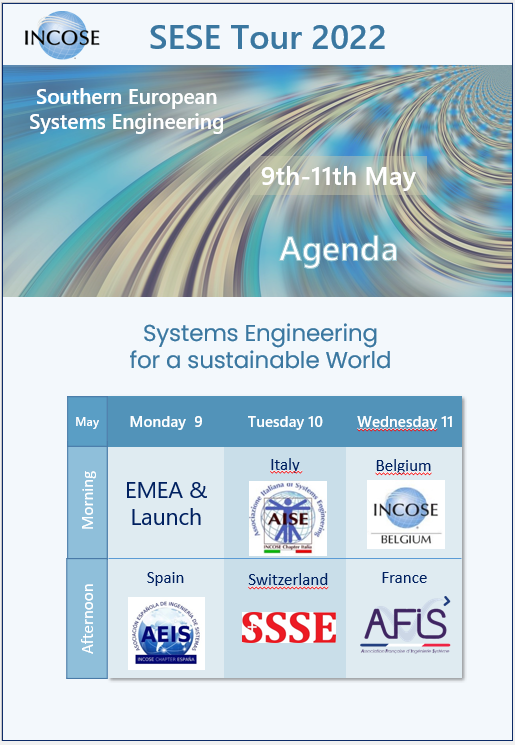 The purpose of the three-day tour is to promote Systems Engineering among industrial and academic practitioners and interested parties, and also to strengthen the links between the five chapters.
There will be an opening and EMEA driven plenary session and then each chapter will have a dedicated half day event to propose specific SE thematic areas through lectures, talks, presentations, demos etc…
The event is FREE but registration is compulsory.